Destruckt
A downloadable game for Windows
What has Destruckt?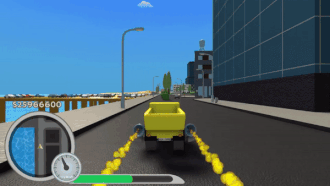 Go overboard in a risky high speed delivery by smashing through brick walls to save time. But be careful not to spill too much of your cargo or you fail the mission! Lots of interactable obstacles that will make your progress harder and more unpredictable. Depending on the items you are tasked to deliver, you may be influenced in your playstyle.
TONS OF MISSIONS WITH SPECIAL FEATURES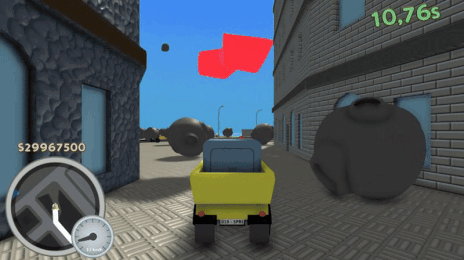 Find droppers around the city to start working on a mission and complete it as fast as possible! You can either carry items on your cargo and enjoy the thrill of driving while making sure you don't drop all of them around the city, or just try the time attack mode where you only need to reach the goal as fast as possible while getting style points!
Make sure to try out every mission, as special events as new obstacles or behaviours changes may happen for some missions and completely change the pace of the game!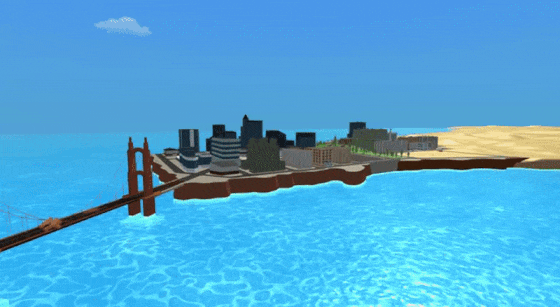 Choose the best route in order to achieve your goal. The city is filled with tons of details, props and interactable objects that will make your progress a challenge and add dynamism to the diverse mission routes. You might visit the same area twice, but from a different angle, for an alternate objective, and interact differently with it. Furthermore most of the props you will encounter have a physical behaviour, so you might end up with one of them unintentionally within your cargo!
CUSTOMIZATIONS FOR YOUR TRUCK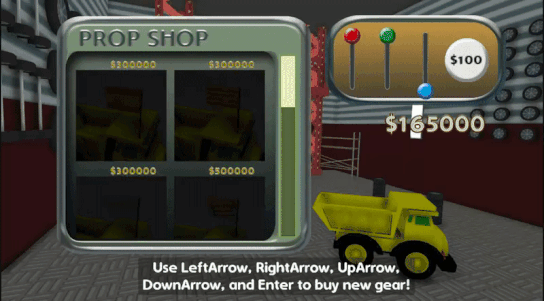 After beating all those missions flawlessly, you will get money you can spend on special decorations for your vehicle! You can customize it with different sort of flags, exhaust pipes and even crazy stuff like plane wings. Sweet rims bro!
You also have the possibility to drop your own music tracks for the trucks built-in radio, or listen to one of our own tunes.
About our team
Spring Studios is an indie studio from Barcelona founded by three video-game development university students at ENTI-UB.
History
We are a small group of students in ENTI UB with the intention of developing a game with potential for reflecting our skills for tomorrow's challenges.
Install instructions
Download the game
Unpack the game folder with an uncompressing tool (7zip recommended)
Execute the game on the extracted folder
Enjoy!